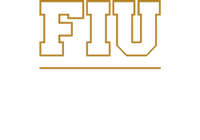 International Hospitality Review
Coming Soon!
The International Hospitality Review journal promotes the highest level of scholarship and aims for the highest utility possible to academic and practitioner audiences. Therefore scholars and researchers with an interest in expanding the knowledge base of the hospitality industry are invited to submit manuscripts to the Hospitality Review. In general, full length articles should be 4000 to 6000 words in length. The journal publishes full length empirical and conceptual research articles as well as research notes.
To access the existing Review website, please click on the following:
http://digitalcommons.fiu.edu/hospitalityreview/
0
Weeks
0
Days
0
Hours
0
Minutes
0
Seconds
Want to get notified once we are ready to re-launch?
Leave us your e-mail address and we will!